TerraNova Mergers and Acquisitions  Advisory and Finance
TerraNova Capital Partners M&A business provides advisory services, which  include M&A, divestitures, buy and sell-side transactions, valuations and restructurings.
TerraNova's bankers and advisors have deep expertise in manufacturing, technology, lifescience, consumer brands, media, cannabis & wellness and business services; opportunities are driven by relationships developed over decades.
The partnership with GAP is a powerful strategic advantage, giving TerraNova the ability to access global resources to source potential acquirers and strategic partners from dozens of international markets.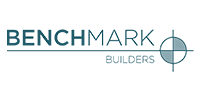 Benchmark Builders Inc.
(Construction)

$75,000,000
Sell Side Representation
2017
Investment matters can be complicated, our experts are on hand to help answer your questions and offer solutions.
Subscribe to Insights
We are on a journey to build a firm that reflects the new distributed economy. Stay up to date on our most recent transactions, Industry insights and career opportunities around the world.