TerraNova Structured Debt Finance
TerraNova's Structured Debt Finance division focuses on debt financing and advice for middle market companies, requiring refinancing, growth capital, lines of credit, and structured and flexible debt facilities.
The bankers in the Structured Debt Finance division have decades of experience in financing middle market transcations and providing debt structures that meet the needs and pricing requirements of their clients in a timely manner.
Terra Nova Structured Finance group provides elegant financing solutions in the following industries: Sustainable Energy & Infrastructure,  Transportation & Logistics, Technology & Communications, Health & Wellness, Agriculture & Water Resources, and Impact Materials & Manufacturing.

Unico Solar Investors, a wholly owned subsidiary of Unico Investment Group that develops, owns, and operates solar energy facilities for commercial and industrial customers and investors. The company develops solar energy portfolios that provide long–term, low–cost clean energy to a diversified mix of electricity consumers including utilities, municipalities, C&I buildings, businesses, and educational facilities.
"Unico has enjoyed partnering with TerraNova and their Senior Managing Director Todd Coffin on our capital raise due to their hands-on approach and deep experience in the solar industry. Todd's first-hand work as a developer and in capital formation in the solar energy markets gives him a unique perspective of the industry needs and challenges. We look forward to continuing our relationship with Todd and the TerraNova team."
–  Brett Phillips,
VP of Sustainable and Responsible Investments,
Unico Solar Investors

Small to Middle Market Companies: $5 Million – $500 Million in Funding Needs
STRATEGY
TRANSACTION TYPES
DISTRIBUTION & PLACEMENT

CAPITAL SOLUTIONS

STRUCTURED FINANCE


Asset Based Loans
Growth Capital
Bridge
Mezzanine Finance
Cash Flow Loans
Term Loans
Project Finance
Equipment & Real Assets

Global Banks
Commercial Banks
Asset Based Lenders
Middle Market Lenders
Hedge Funds
Private Equity Firms
Family Offices, Endowments, Accredited High Net Worth Investors
Recent & Representative Transactions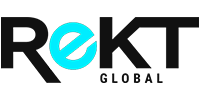 ReKT Global
(On-line Gaming)

$35,000,000
Term Loan
2020

Mafic
(Composite Materials)
$24,000,000
Term Loan
2020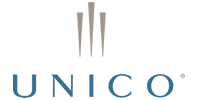 Unico Solar Investors
(Alternative Energy)

$250,000,000
Joint Venture Equity
2020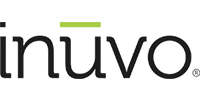 Inuvo
(Advertising Technology)

$5,000,000
Revolving Credit Facility
2020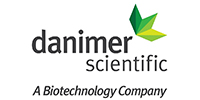 Danimer Scientific
(Biotechnology))
$108,000,000
Term Loan & Sale-leaseback
2019

Chime Solutions
(Business Process Outsourcing)

$22,000,000
Revolving Credit Facility
2019
Investment matters can be complicated, our experts are on hand to help answer your questions and offer solutions.
Subscribe to Insights
We are on a journey to build a firm that reflects the new distributed economy. Stay up to date on our most recent transactions, Industry insights and career opportunities around the world.