We have reach into over 28 countries with 150 international affiliate offices
Since 1998, TerraNova Capital Partners has participated in over 50 M&A, start-up and/or roll-up transactions, and TerraNova Capital Equities has raised billions of dollars for companies that we have engaged.
Investment matters can be complicated, our experts are on hand to help answer your questions and offer solutions.
Tap Our Global Investment Partners
TerraNova is a partner in the Global Alliance Partners (GAP) network, an organization of internationally-minded financial partners (investment banks, merchant banks, local market funds, and diversified financial services organizations) focusing on middle-to-larger-market investment, M&A, and corporate advisory opportunities. TerraNova is the only U.S. partner of this invitation-only network. GAP provides clients with local service and expertise, coupled with widespread reach and access that span strategic markets in Asia, Europe, the Middle East, Pan-Pacific Basin, Sub-Saharan Africa, and North America. GAP partners hold a formal conference every six months at a different location around the world. Membership in Global Alliance Partners facilitates TerraNova's access to a wealth of international resources that expands its in-house capabilities and allows TerraNova to be more competitive with greater international reach.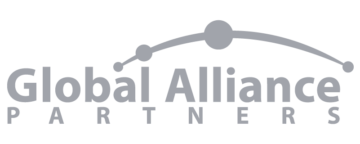 ABOUT
GAP is an exclusive, invitation-only membership of thirteen like-minded firms, including TerraNova. It is an international network of regulated financial services companies that focus on the capital mid-market.
BENEFIT
GAP members benefit from broad services and expertise of the group, coupled with its international reach in private equity, corporate fund raising, brokerage, and fund management.
Learn More About Our GAP Network
Subscribe to Insights
We are on a journey to build a firm that reflects the new distributed economy. Stay up to date on our most recent transactions, Industry insights and career opportunities around the world.