TerraNova Secondary Private Equity
The Secondary trading group at TerraNova Capital facilitates transactions in unicorn and later stage pre-IPO companies and Limited Partnership interests in the Private Markets in order to create liquidity and buying opportunities for Family Offices, PE funds, General Partners and other Institutional investors from around the world.
Secondary buyers utilize our platform and services for:
Sourcing and entering into an initial position in mandated pre-IPO companies or funds
Adding to an existing position purchased in a prior round or adding direct exposure to a company already owned through a limited partnership interest
Opportunistic Asset allocation in order to own the companies of tomorrow, today
Secondary market sellers utilize our services for:
Portfolio rebalancing due to a significant growth and asset appreciation
GP led liquidation to wind down an old fund
Unforeseen Life and other time sensitive liquidity needs
As the secondary private equity market has matured substantially over the past decade and into the future, TerraNova is well positioned to act as a trusted intermediary and origination partner that services clients on either side of a private transaction. We are capable of executing transactions ranging in size from $5-$100 million on average and across all share classes on a company's capitalization table.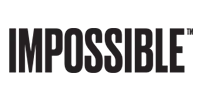 Impossible Foods Inc.
(Consumer Brands)
Private Market Secondary
2021
Investment matters can be complicated, our experts are on hand to help answer your questions and offer solutions.
Subscribe to Insights
We are on a journey to build a firm that reflects the new distributed economy. Stay up to date on our most recent transactions, Industry insights and career opportunities around the world.