TerraNova Capital Equities acted as Placement Agent for GBV Biopharma in its $10.5 Million Private Placement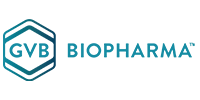 GVB Biopharmaceuticals
(Medical Supplements)

$10,500,000
Series A Preferred Stock & Common Stock Warrants
2021
Transaction Information
GVB Biopharma, an international hemp technology company, has closed a $10.5 million private placement with certain investors. The private placement consisted of 5.25 million shares of A Preferred Stock at the purchase price of $2.00 per share.  The A Preferred Shares carry a 5% dividend.
TerraNova Capital Equities acted as placement agent for the offering.
About GBV Biopharma, Inc.
GVB is one of the world's leading innovators in hemp technology.  The company is at the vanguard of the organic cultivation, research, development, and marketing of hemp-based wellness solutions for suppliers, customers, and consumers around the globe. The Company prioritizes cannabinoid research, industry innovation, and traceable quality control to provide the highest quality products.  GVB operates two state-of-the-art facilities: a 30,000-square-foot food-grade hemp processing facility in Central Oregon and a 40,000-square-foot white-label consumer product manufacturing facility in Las Vegas. The Company believes its products change lives for the better. For more information on GVB Biopharma please visit www.gvbbiopharma.com.
About TerraNova Capital Equities
TerraNova Capital Equities, Inc. (member FINRA/SIPC) is the investment banking arm of TerraNova Capital, a 20-year-old financial advisory firm focused on the small-to-middle market.  TerraNova Capital is comprised of two companies; TerraNova Capital Equities, Inc. which provides financial and capital solutions to its clients, and TerraNova Capital Partners, Inc. which focuses on merger and acquisition (M&A) advice and merchant banking. For more information on TerraNova please visit www.terracap.com.