TerraNova Capital Equities acted as Sole Placement Agent for Danimer Scientific in its $108 Million in Structured Finance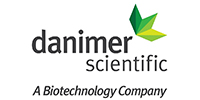 Danimer Scientific
(Biotechnology)
$108,000,000
Term Loan & Sale-leaseback
2019
Transaction Information
Danimer Scientific the Georgia-based pioneer in plastics technology, has closed a $108 million in multiple credit related financings such as sale-leaseback, mezzanine and revolving credit facilities.
TerraNova Capital Equities acted as sole placement agent for the offering.
About Danimer Scientific
Danimer Scientific is a pioneer in creating more sustainable, more natural ways to make plastic products sold under the proprietary NodaxTM brand name. For more than a decade, the Company's renewable and sustainable biopolymers have helped create plastic products that are 100% biodegradable and compostable. Danimer Scientific's products return to nature instead of polluting our lands and waters. The Company's technology can be found in a vast array of plastic end-use products that people use every day. Applications for our biopolymers include additives, aqueous coatings, fibers, filaments, films, and injection-molded articles, among others. The Company now holds more than 150 patents and pending patent applications in nearly 20 countries for a range of manufacturing processes and biopolymer formulations.
For more information, visit www.DanimerScientific.com.
About TerraNova Capital Equities
TerraNova is a boutique investment, merchant banking and advisory firm focused on small-to-middle market companies. TerraNova Capital Equities, the investment bank, provides financial and capital solutions, while TerraNova Capital Partners focuses on merger and acquisition (M&A) advice and finance and merchant banking. The name means New Earth or New World. The firm's goal is to back companies that save the Earth and create a better New World.
For more information on TerraNova please visit www.terracap.com.