TerraNova Capital Equities acted as Sole Placement Agent For ReKTGlobal in its $35 Million Debt Capital Raise
Investment Banking
John Steinmetz
Investment Banking
(860) 824.8497
jsteinmetz@terracap.com

ReKTGlobal
ReKT@maxborgesagency.com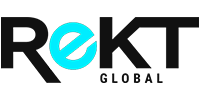 ReKT Global
(On-line Gaming)

$35,000,000
Term Loan
2020
Transaction Information
ReKTGlobal, the parent company of esports teams Rogue and the London Royal Ravens, has received a $35 million debt capital raise from a single financing partner. The funding will be used in a number of areas, including hiring new C level executives, expanding the sales team and of course signing top free agents for the organization's competitive teams.
TerraNova Capital Equites acted as placement agent for the offering.
About ReKTGlobal, Inc.
ReKTGlobal, Inc. is a global esports organization that bridges the gap between traditional sports and esports, providing solutions for the entire ecosystem. We are a leading competitive gaming organization and esports marketing company. ReKTGlobal's list of clients includes companies such as State Farm, HyperX, NortonLifeLock and Kia. ReKTGlobal also owns Team Rogue in the League of Legends European Championship (LEC) franchise system, along with Call of Duty League franchise the London Royal Ravens.
For more information about ReKTGlobal, visit www.rektglobal.com
About TerraNova Capital Equities
TerraNova is a boutique investment, merchant banking and advisory firm focused on small-to-middle market companies. TerraNova Capital Equities, the investment bank, provides financial and capital solutions, while TerraNova Capital Partners focuses on merger and acquisition (M&A) advice and finance and merchant banking. The name means New Earth or New World. The firm's goal is to back companies that save the Earth and create a better New World.
For more information on TerraNova please visit www.terracap.com